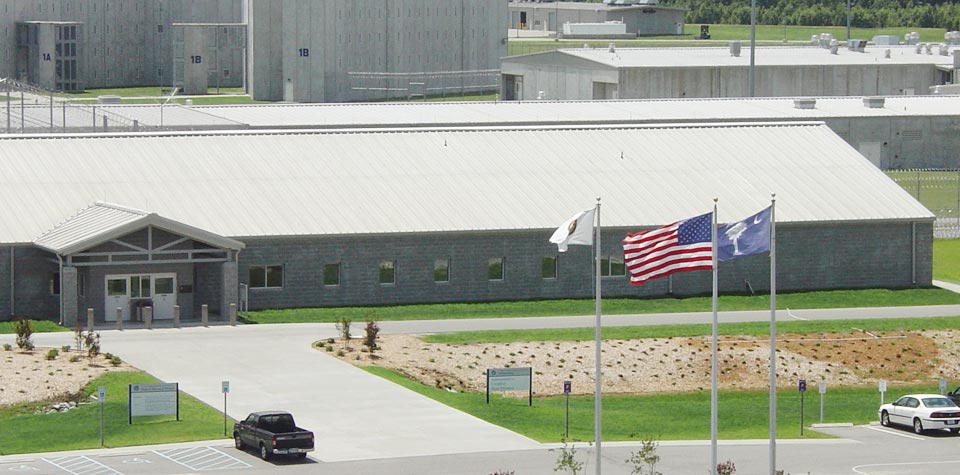 After three months (from December 2015 till March 2016) in SHU (disciplinary segregation), Roman was moved from McRae Correctional Institution to United States Penitentiary Atlanta, located in Atlanta, Georgia, and then he was moved to his current "residence" in FCI Williamsburg (as of May 2016), a "medium" federal correctional institution in Salters, South Carolina.
There are about 1400 inmates housed in the prison, consisting of three buildings with 4 units each.
A majority (approximately 1000 inmates) are African-Americans (as the black population in the U.S. likes to be called), also there are roughly 200 white inmates as well as 200 Latinos with a light dusting of a few American Indians.
Most inmates are from neighboring states, such as both of the Carolinas, Florida, Virginia, Georgia, and a very few are from states that are farther away. There is no Russians of any kind, except Roman. Also there is a very few foreigners from other countries: one Canadian citizen, and less than a dozen holders of Mexican, Honduran and Haitian citizenship. The rest of the population are American citizens, including Puerto-Ricans.

Majority of the local inmates are from small towns, and they rarely ventured outside of these small town country roots, prior of being incarcerated. Most of these country boys have never experienced neither Russians nor any outside foreigners in their life time, before being in prison.
So it seems that Roman is a "one man army", so far, even though he said that he's all right over there.
So it goes.
There are more detailed articles written by Roman in Russian on this and previous prisons, as well as on other roundabouts, that could be found on website
Зазеркалья.
Roman could be contacted directly through snail mail at the address below:
Roman Vega
# 59198-004
FCI Williamsburg
Salters, SC 29590
U.S.A.
Jailpedition Crew